HVAC Installation & Repair by Certified Professionals
Jetstream Mechanical Heating & Air Conditioning provides professional HVAC installation and repair and generator services to the Ann Arbor area. No matter what issue you're facing, we can help you decide if replacing your system is the right choice or if you just need a repair.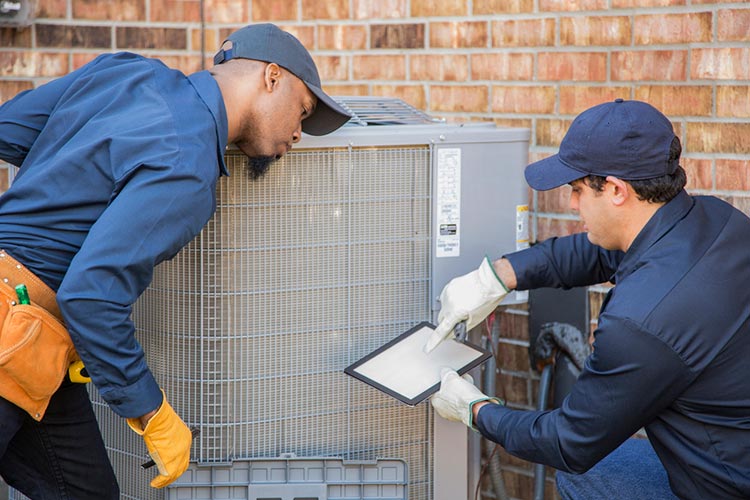 Our team has over 30 years of experience in the industry and is proud to be certified by Carrier to bring you unparalleled knowledge and products to keep your indoor spaces comfortable.
Installations
We can install heating, ventilation and air conditioning systems in your home. However, we also sell and install carbon dioxide alarms, both Wi-Fi and traditional thermostats, air purifiers and humidifiers. We recommend Carrier® products, and we also install other leading brands to provide you with affordable, energy-efficient comfort, no matter the season.
Whether you're facing a system replacement or are building a new home, we can help you make the best choice for your HVAC installation needs. When you work with us, you can trust that your installation will be completed on-time and on-budget, and that our team will stick around to show you how to use your new system.
Repairs
Is your HVAC system experiencing a leak, or are you smelling odd smells or hearing unusual noises from your unit? If so, you could need an HVAC repair. If you own a home generator, we also provide generator service. Our technicians can be on-site quickly to assess the problem, free of charge, and let you know our honest recommendation for moving forward.
Regular maintenance can help prevent many issues with your HVAC unit, but repairs are to be expected from time to time. For any issue you're facing, our team at Jetstream Mechanical can help you get to the root of the problem and put a plan in place to fix it as soon as possible.
Get an Estimate for Generator & HVAC Repair or Installation
Schedule a free estimate for your generator and HVAC repair or installation needs. Call Jetstream Mechanical at (734) 668-8010 to reach us or fill out our online contact form today!