Your Local Heating Contractor in Ann Arbor, MI
We're Carrier Certified to Bring You the Best
Our team at Jetstream Mechanical Heating & Air Conditioning brings over three decades of experience to your next heating installation, replacement, maintenance or repair job. As a local heating contractor, we serve the needs of customers in the Ann Arbor area.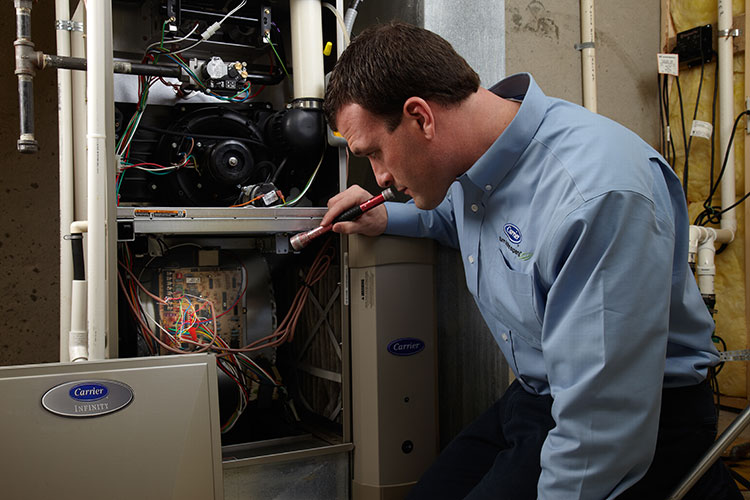 As the temperatures drop and the cooler season settles in, you need to know that your home will keep you and your family warm throughout the fall and winter. You can trust the HVAC professionals at Jetstream Mechanical to provide you with honest and affordable service and energy-efficient products to help you stay cozy!
Choose the Perfect Heating System for You
We know that your home's square footage, layout and heating needs are unique, and that's why we work closely with our clients to help them choose the right heating system. As a Carrier-certified heating contractor, we work with Carrier® products as well as other industry-leading brands to provide our customers with the following types of heating systems:
Boilers
Ductless systems
Gas furnaces
Geothermal heat pumps
Heat pumps
Not sure which system is right for you? Our team can walk you through the pros and cons of each of our systems and product offerings, so you can make the right choice for your heating needs. As a local company, you can expect us to be here to continue to maintain your unit, extend its life and protect your investment.
Book a Complimentary Estimate Today
If you're building a new construction home or need to replace your existing heating system, Jetstream Mechanical can help. Contact us to book your free estimate with our experienced team today. Call us at (734) 668-8010 or submit our online contact form and let us know where we can reach you!