Improve Indoor Air Quality With Innovative Products
Many homeowners don't realize that their indoor air quality tends to be much poorer than the air outside. Maintaining your indoor air quality is essential to your health, as buildup of both natural and synthetic toxins can lead to health issues such as allergies and even cancer. Fortunately, there's a simple and effective way to improve the air you breathe inside: air purifiers.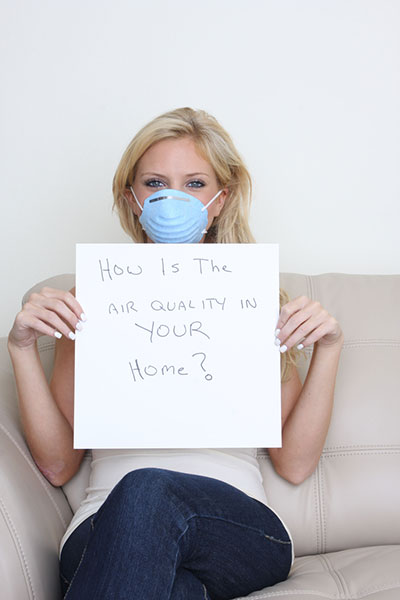 Jetstream Mechanical Heating & Air Conditioning offers air purifiers to keep your indoor air as healthy as possible. We offer both traditional and UV air purifiers, which work to remove toxins from your home by filtering them out of the air.
What Affects Indoor Air Quality?
There are many things that can affect indoor air quality, and they vary from home to home. A few things that can impact how healthy your indoor air is include:
Natural substances such as mold, mildew, pet hair and radon.
Fireplaces and wood-burning stoves that release by-products such as carbon monoxide.
Volatile Organic Compounds (VOCs), which are toxins that can be released by carpet, paint and other household products.
Asbestos.
Pesticides.
How healthy your air is will depend on these factors as well as how well-insulated your home is, your air circulation, how much natural ventilation you receive and even the outdoor environment.
The Difference Between Regular & UV Air Purifiers
A regular air purifier uses a filter to trap contaminants, preventing them from affecting your indoor space. A UV air purifier, on the other hand, uses light to kill harmful contaminants such as mold and mildew. Which air purifier would be best for you depends on which contaminants are in your home. Our team can help you decide on the right option, depending on the contaminants and your budget.
Benefits of Humidifiers & ERVs
A humidifier adds moisture to indoor air and can significantly improve the health and comfort of your home. Energy recovery ventilation (ERV) systems exchange the energy in stale air being removed from your home and use it to treat outdoor air that's drawn in. In this way, you can enjoy fresh air without losing money. Jetstream Mechanical can help you determine if these indoor air quality systems are right for your home.
Contact Us Today to Learn More
Find out more about our air purifier options. Get in touch with Jetstream Mechanical by calling us at (734) 668-8010, or use our online contact form to reach us!